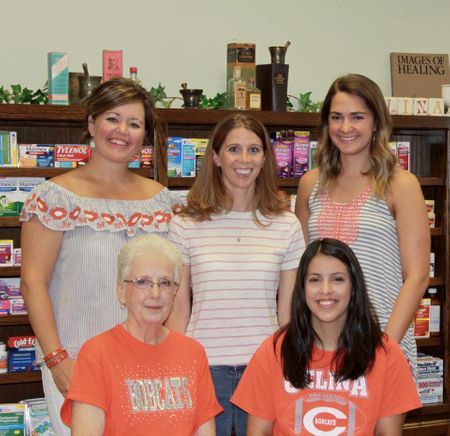 Your Hometown Pharmacy since 1922
A good neighbor is someone who cares about your community, your family, and your wellbeing. That's Celina Drug, your local Good Neighbor Pharmacy. Celina Drug has been part of the local community for nearly 100 years, serving the residents of Celina and surrounding area. As a member of Good Neighbor Pharmacy, we're able to offer quality products and services – at prices that are competitive with the big national chains. Plus, we offer a special dose of caring that makes you feel right at home. Get to know us, and get to know the value we can bring to your family's life.
Testimonials
We love our patients and our patients love us
"These ladies are amazing. I'm not sure they have actual work hours as they seem to always be available, loving and with a smile. To say they are only 5 stars seems to a bit short changing them. Thank you Jai for keeping us alive and well."
Tom B.
"Celina Drug is really our hometown 'corner' drugstore. Jai and her staff will take the time to get to know you, they'll remember you when you come back - and they'll genuinely care about you in between. They've gone out of their way to help in times of medical emergencies - to make sure we've had everything we've needed. I can't say enough about the great folks at Celina Drug."
Kim T.
"This pharmacy is amazing. The best customer service and availability of products! They have always gone over and above for our needs with kindness and compassion. If you're not using this pharmacy you are missing out on what a true and caring pharmacy is all about!"
Michelle B.